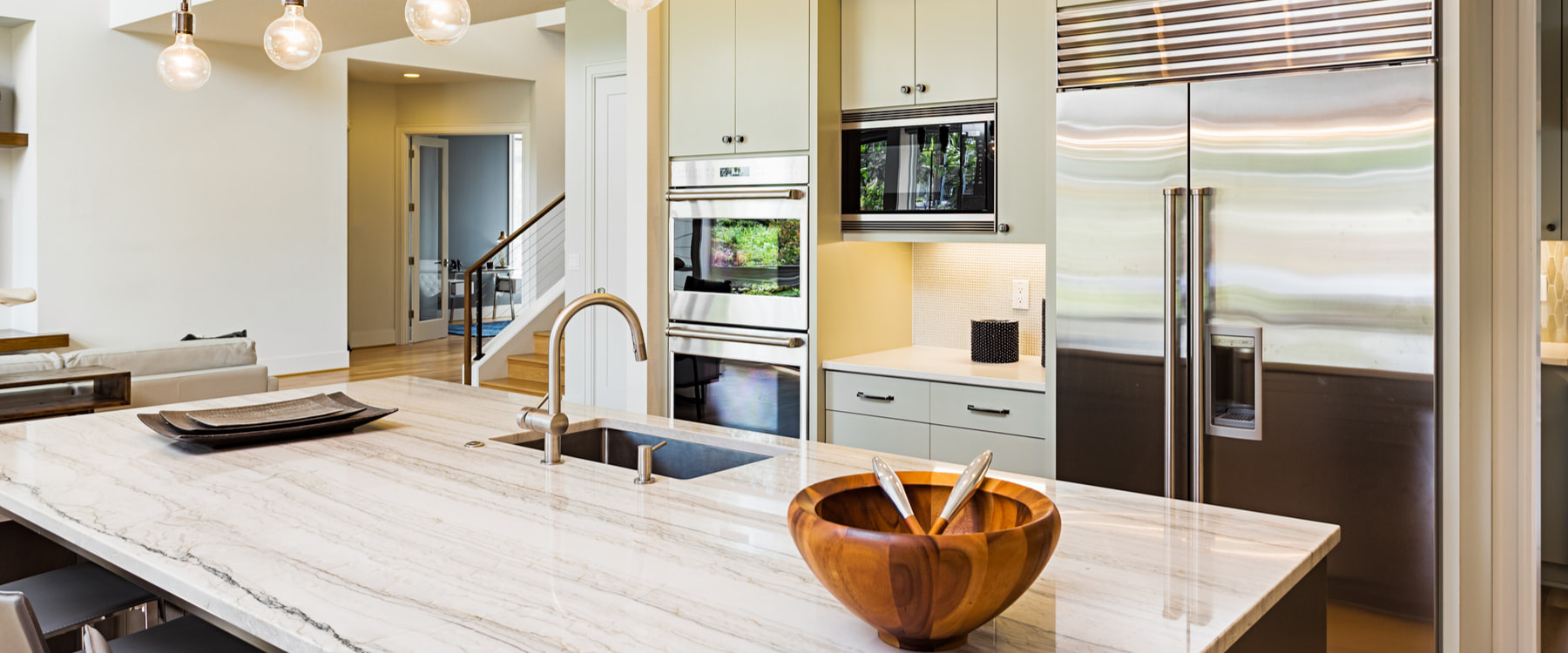 Best Appliance Repair Service Salt Lake City
When your refrigerator is on the fritz or your oven is out of order – or if any of the other appliances in your northern Utah home happens to malfunction – you need fast, affordable service from a highly skilled technician. For that, turn to Dr. D's Appliance Repair in Salt Lake City, Utah.
Our professional team has the expertise to diagnose and solve issues with cooking and laundry appliances. We're good at what we do, and you can rely on us for repair service regardless of which brand or model of appliance you own. Our trucks are stocked with top-quality parts and replacement components, which makes us the company to call for speedy repair solutions.
Our Appliance Repair Promise & Guarantee
At Dr. D's Appliance, repair is our specialty. With years of experience in the service and repair of home appliances, we offer you the best experience available! The best part about using Dr. D's is that we specialize solely in appliance maintenance, which means you will never have to endure a sales pitch on any unnecessary new appliances.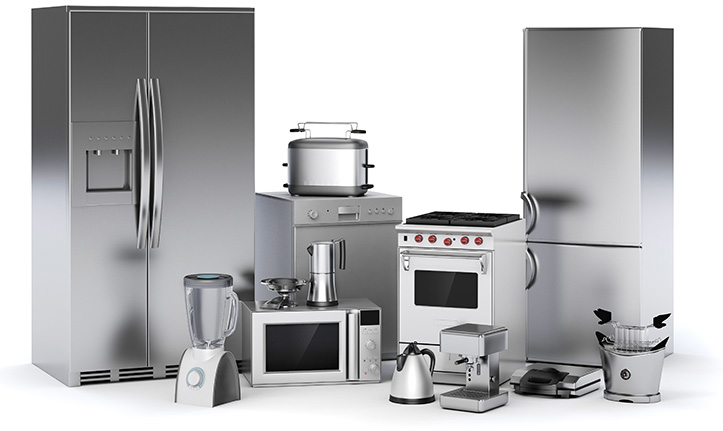 WE REPAIR ALL MAJOR APPLIANCE BRANDS
Because we aren't focused on selling you new appliances, we are committed to keeping up on the newest features of all the major brands, including:
Amana
Electrolux
Estate
Frigidaire
GE
JennAir
KitchenAid
LG
Maytag
Roper
Samsung
Viking
Whirlpool
and more…
Our Appliance Repair, Service & Installation Services
Having your appliances routinely checked by a Certified Technician is highly recommended. Preventive maintenance will keep breakdowns at bay.
Trust us when we say "we get it!" Installation of new appliances can be no easy task. We offer quality installation service as well.
Why choose Dr. D's Appliance Repair?
With us, you can expect:
Experienced, certified technicians who take great pride in their work
Clear, upfront pricing and repairs completed as affordably as possible
Honest, friendly professional service without any upselling
An easy, hassle-free customer experience
We never recommend services or products you don't need, and we're confident we can meet your appliance repair needs at a price that makes you smile. At the same time, we also offer expert maintenance service – and taking advantage of that extends the lifespan of your household appliances. Plus, if you decide to invest in a new appliance, we're ready to handle the installation.
Dr. D's Appliance Repair Salt Lake City, Utah, a locally owned and operated northern Utah company, offers service that's a step above the competition. Call our North Salt Lake office anytime, or get in touch with us online today!
Mike was amazing to work with. He is quick and easy to communicate with right from the get go. Not only that, but while diagnosing the problem he was able to figure it out so that we didn't have to pay for an entirely new part, which saved us so much money. This guy is super honest, trustworthy, and is clearly an expert in what he does. I would recommend him to anyone.
Rachael Price
16:02 26 Mar 21
It was a pleasure using Dr D's appliance repair! It was quick and easy to set up an appointment, and he did a fantastic job fixing our dryer! I Would definitely recommend this company to anyone in need of an honest, reliable and knowledgeable repair person!
Chrissy Johnson
00:27 10 Mar 21
Dr D's appliance was excellent and I reviewed a lot of appliance businesses. He reviewed what I would need before he came. Then he came a few days later and fixed it. This was a huge relief as we were headed to Hawaii in a few days. Thank you!!
Brianne Galbraith
03:40 28 Feb 21
Mike from Dr. D's came out to repair my dryer. He was very friendly, professional and helpful! I had a lot of questions and he explained everything very well. Mike is very honest and upfront with his recommendations which I greatly appreciated. I very highly recommend him and will absolutely be using in the future for any needed repairs!
Great service. Straight up answers without someone attempting to pressure sale you on something.My dishwasher was working intermittently so I called Dr. D to come take a look. When he got here he immediately went to work and identified a possible issue in the sump. After addressing the sump issue, he let me know that with the issue being intermittent (and not presenting that day of course) he said there was a 50/50 chance of that fixing the issue. He said if it still malfunctions, that my best bet was to just get a new dishwasher as mine is about 15yrs old. He said with the intermittent issue, it would be guess-work on parts replacement and the total cost of repair made it the less desirable path. I really appreciated his candor and he charged me for a diagnostic only.I will be keeping his number for any future repairs I may need.Thanks!
Tyler Stark
21:44 02 Feb 21
Thank you for being so professional, thoughtful, and thorough! Highly recommend!
Erin Kelley
02:58 03 Dec 20
I called looking for service on washer and dryer. Even though he just had surgery yesterday, he answered the phone. Not only did he answer the phone, but he was so very kind, patient, and professional, and willing to take the time to hear what I needed. I explained my problem, but he was not going to be able to help me because he just had surgery and also he did not service my area. I was disappointed, because I had called so many other places and they wanted to charge me a bunch of money to just come out to assess the problem and then charge me to fix it on top of it. However, although he was not going to be able to come and fix my issue, he offered to face-time me and walked me through how to address/fix the issue myself. I could not believe it!! And my words of gratitude are not enough.So here is this amazing person- despite just having surgery, answers phones, listens to the issues I am having, gets on face time, shows me how to fix the issue myself. AND HE DID THIS FOR ME WITHOUT CHARGING ME!!!!If he serviced my area, I would call him for ANYTHING and EVERYTHING I ever needed because he obviously is a man of great character. A man of compassion, empathy, and honesty. Who is driven by a desire to help people and is honest in his dealings; unlike many out there who are only focused on "making a buck," nickle and diming people, and are driven by greed.In the world we are living in, it was so very encouraging that people like this still exist. They are few and very far between. But I found one who still exists.I want to personally thank you with all my heart. Please keep being you!!! Continue to be the change that we all need. You give me hope that we can return to a world where people watched out for each other and where these characteristics/values exist in the hearts of most, if not all. Thank you so very much again.
Nathaniel Gay
19:43 14 Oct 20
I called with a question about our broken dishwasher. He was completely honest in saying what he thought the problem was and what it would cost to fix if that was the case. Mike answered all my questions and gave me his expert recommendations. He didn't take advantage, knowing that he could make money from me. I didn't use him because I decided the cost to repair wasn't worth it, but we absolutely will use him for things in the future.
Gina Carling
17:00 06 Oct 20
Mike is really good at what he does! He is the most honest service tech i have ever worked with.
Shane Dean
21:23 21 Sep 20
Came out the same morning and figured out and fixed the problem quickly.
Rex Goodman
14:23 01 Sep 20
We used Dr. D's home appliance repair for our Whirlpool refrigerator that was icing up. We were impressed with his work. He is on time, friendly and honest. He also sent a text to let us know he was on his way.
Linnea Lundgren
16:11 28 Aug 20
Mike is the Doctor! I called him up, told him the issue, and he basically knew exactly what the problem was. I was lucky because he had a same day cancellation. Last time I tried to fix an appliance myself, I ended up calling the GE guy, which was a mistake, and was charged about $350. Not this time. Thanks for the 5 star service, and saving my Saturday!
Awesome! Great guy, willing to help with anything, will tell you honestly if your appliance isn't worth repairing
Jessica Gibbons
17:13 06 Aug 20
Great guy! Came over, to look at my washer. Determined the costs to fix the problem and was open and honest about how much the repair would be for a minor problem. Advised me of some alternative fixes and gave me his opinion about getting a new washer. Then, since the diagnosis was so quick he asked if he could help with anything else I needed help with. By the time he left he had fixed my dishwasher door that was rubbing the kick plate and fixed my loose refrigerator door handle! Very professional, and very knowledgeable.
Andrew Pinkston
20:55 22 Jul 20
Another 5 stars for Dr. D's. Super fast response time, found and fixed my problem quickly, very fair rates, and gave some good appliance advice while working.
Paul Diegel
12:53 02 Jul 20
Called Dr. D with some concerns about a fridge that wasn't running and another that we had recently moved that was acting up. He was able to help us get both up and running. Truly appreciated his help. We will be using him in the future.
johnyutah5
00:07 23 Jun 20